You may have seen these futuristic boards hovering above flat water, but what exactly is an eFoil? How does an eFoil board even work? There's so much to these awesome trendy boards, and we're happy to help you navigate these waters.
Our shop loves everything about eFoiling and we've spent the pandemic learning, riding, and trying to master our newest hobby (and keep ourselves sane). We've got some basic information on the water sport that you can wade into before you dive headfirst into it.
What Is An eFoil?
In short, an eFoil is an electric foil board.
Let's break that down further: a foil board is a board with a hydrofoil (essentially a vertical shaft with a set of fins parallel to the board) attached to the bottom.
An eFoil is that, but with a small motor to propel the rider and board instead of wind, water, or any other force. Some people call it an electric foil surfboard or an eFoil surfboard, but we think eFoil works just fine.
How Does An eFoil Work?
As you gain speed, the kinetic energy on the hydrofoil lifts the board out of water. Having the rider and board hover above the water instead of in the water creates less drag and allows for higher speeds.
When you are eFoiling, the kinetic energy comes from the motor's propulsion against the inertia of the water, pushing you upwards. The motor of an eFoil makes this buoyancy consistent instead of having to deal with fickle natural forces.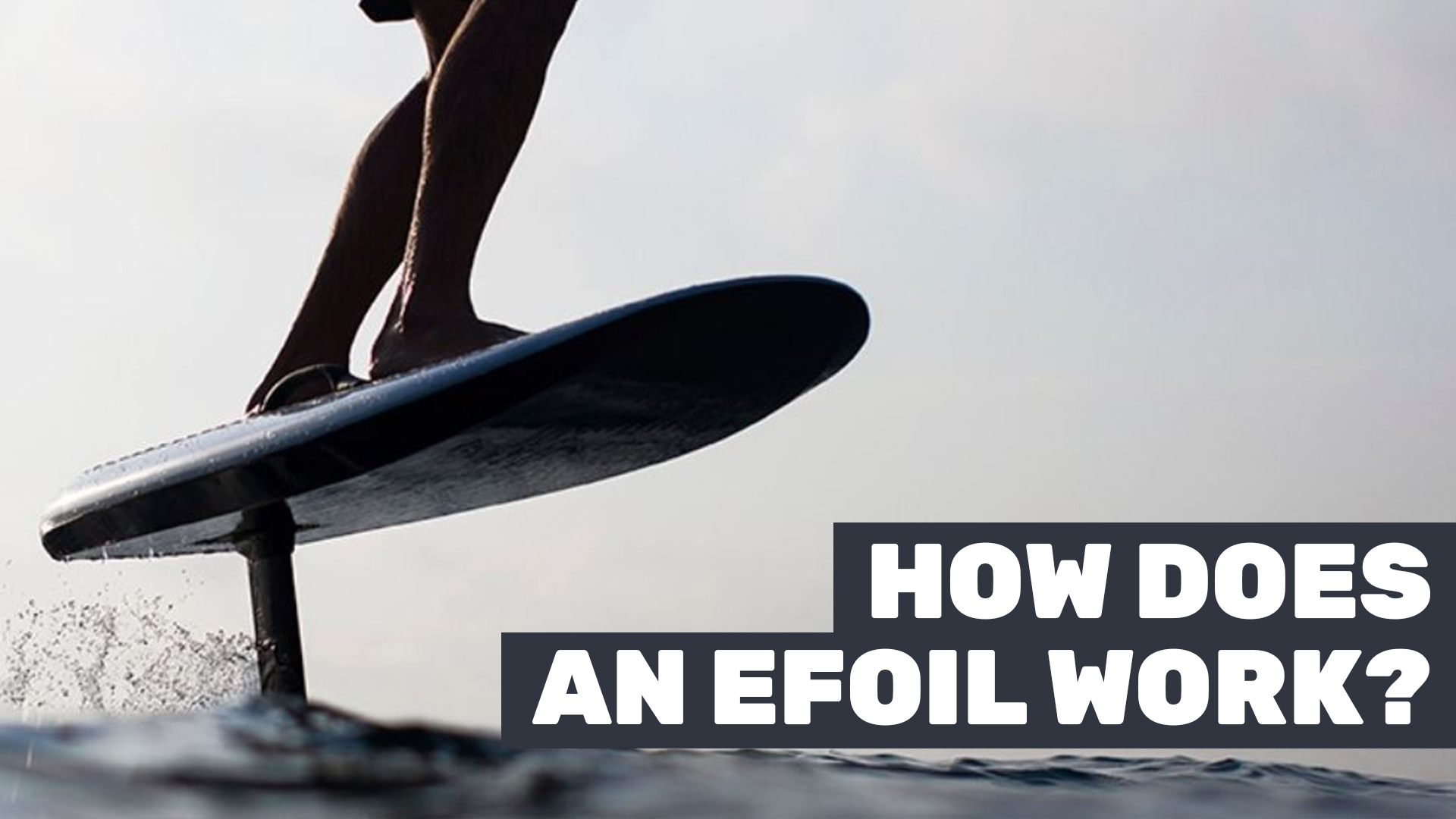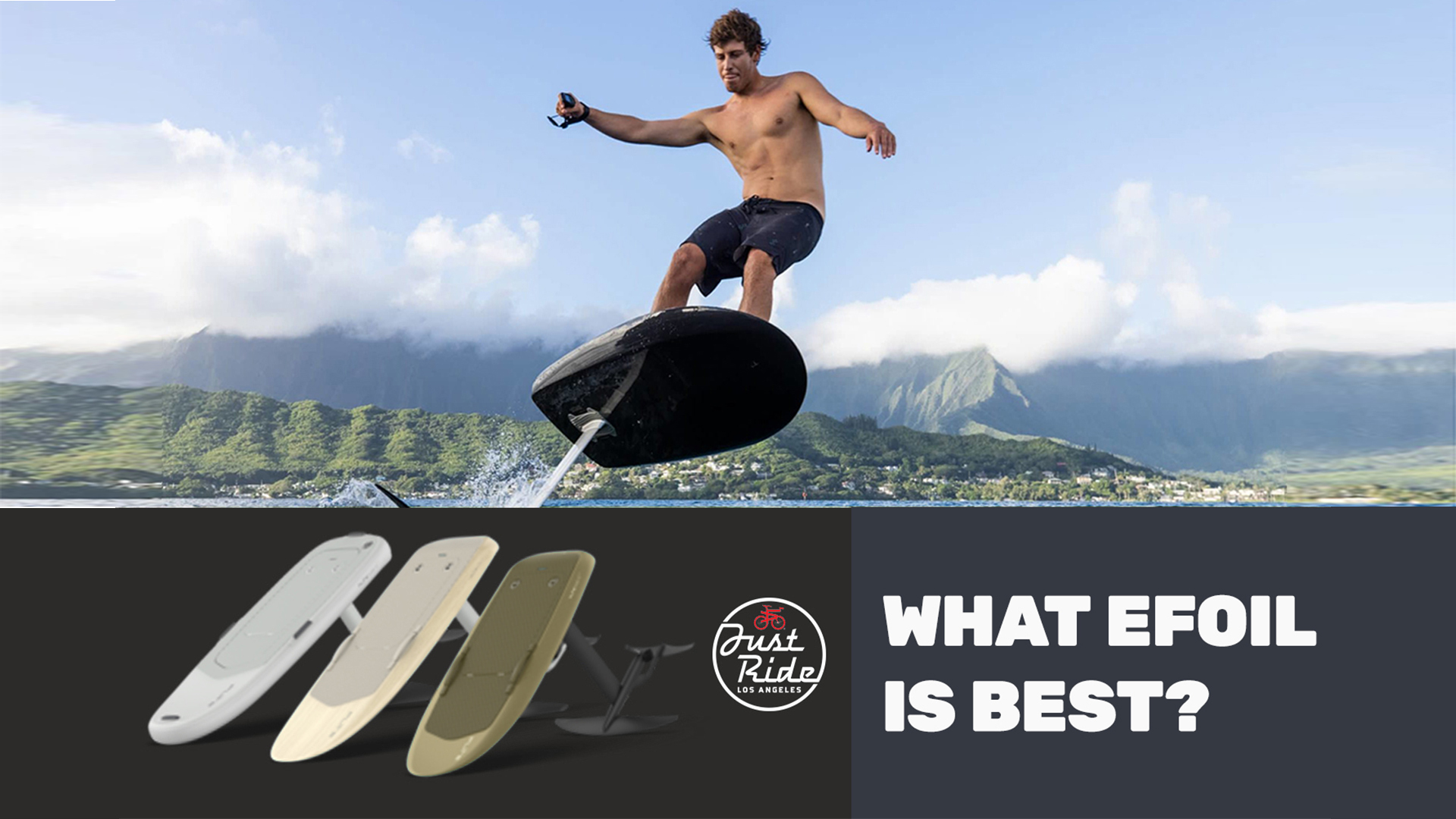 What eFoil Is Best?
There are many brands of eFoils and more companies coming into this brand new water sport market. However, not all are quality boards and some are definitely not worth your money.
Our tried and true recommendation is Fliteboard. We're total Fliteheads, having tried various eFoils and then the Fliteboard eFoil. While eFoils are expensive, we find the Fliteboard price as being bang for buck with a great warranty and overall quality performance.
We're proud to be the Fliteboard HQ on the West Coast and we'd love to walk you through Flite's awesome selection of all things eFoils.
Where Can I Ride An eFoil?
There are many shops and water sports companies that offer eFoil trips and lessons. Our shop eFoil Los Angeles, part of the popular bike store Just Ride Los Angeles, offers lessons on Fliteboards and can take you out on the Los Angeles coastline.
We also do yacht lessons, group lessons, private lessons, and more. Our goal is to get you to try something new and make sure you have fun doing it. Our team is stoked to take you on and show you the ropes on how to eFoil successfully.
Contact us for more information regarding great Fliteboard deals, accessories, lessons, eFoil information, and so much more. See you on the water!