Fliteboard is the best eFoil on the water today. As a company, they're always leveling up and finding new ways to improve each eFoil board for every rider and experience.
We got out and tested every Fliteboard eFoil to discover the strengths and weaknesses of each board. We've done research, given lessons, and rode so that you know who each board is for and what conditions are best.
Ultimately, our goal is to get you comfy in the world of eFoiling. It's a brand new water sport and hobby, but so much has happened so fast. It can be intimidating, but we've come up with a guide for everything you need to start your eFoil journey.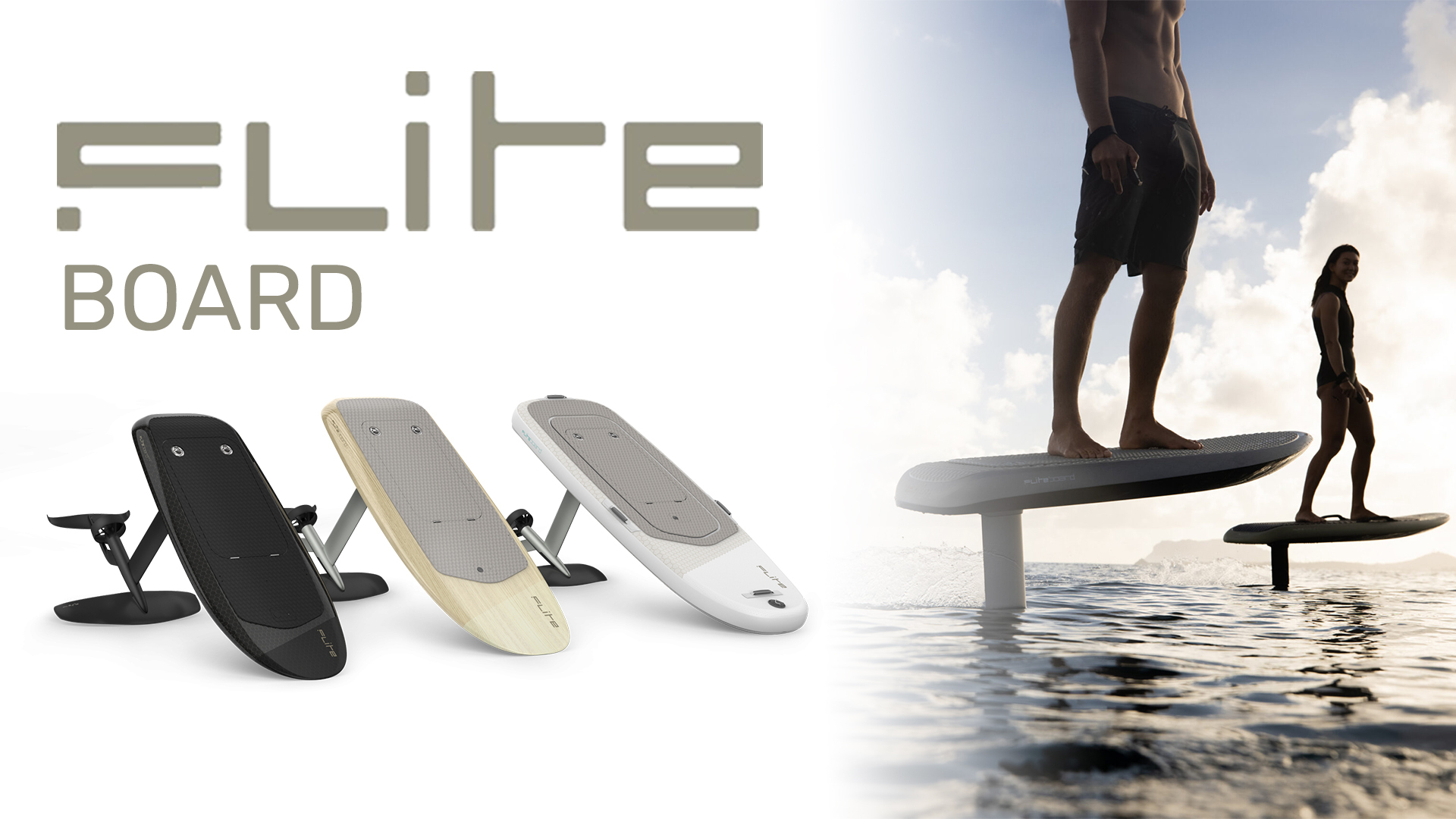 Fliteboard (Regular)
Up first is Fliteboard's regular Fliteboard. It's their classic, their tried and true eFoil, their bestseller, and with good reason. It can easily turn coastlines, waves, rivers, and lakes into an eFoil park for your perusal and enjoyment.
We love the Fliteboard because it hosts riders of all skill levels. At 5'8" in length, it's extremely versatile and middle of the road for all conditions. We can't say enough about this board, but it's for all people and a great board to try out when you're dipping your toes into eFoiling.
At the standard Fliteboard price, you'll get a board that can take on anything and everything to help you master this water sport. It also comes in five different colors! Our shop recommends the Flite Green or Ash, which look extra rad.
AIR
The AIR is a fantastic board built for the toughest adventures, including learning to ride. It's great for beginners due to its inflatability, which will keep you extra buoyant as you eFoil. Ride yourself, or teach your friends!
Furthermore, the Fliteboard AIR is probably Flite's most durable eFoil. It's ready to take on any conditions at 6 feet in length. We also love this board because it's easy to transport. Flite says it's a great addition to your boat, and we couldn't agree more.
The eFoil price of $12,595 seems steep, but it will stay in your water arsenal for a long time as it's a tough board that everyone can hop on and learn.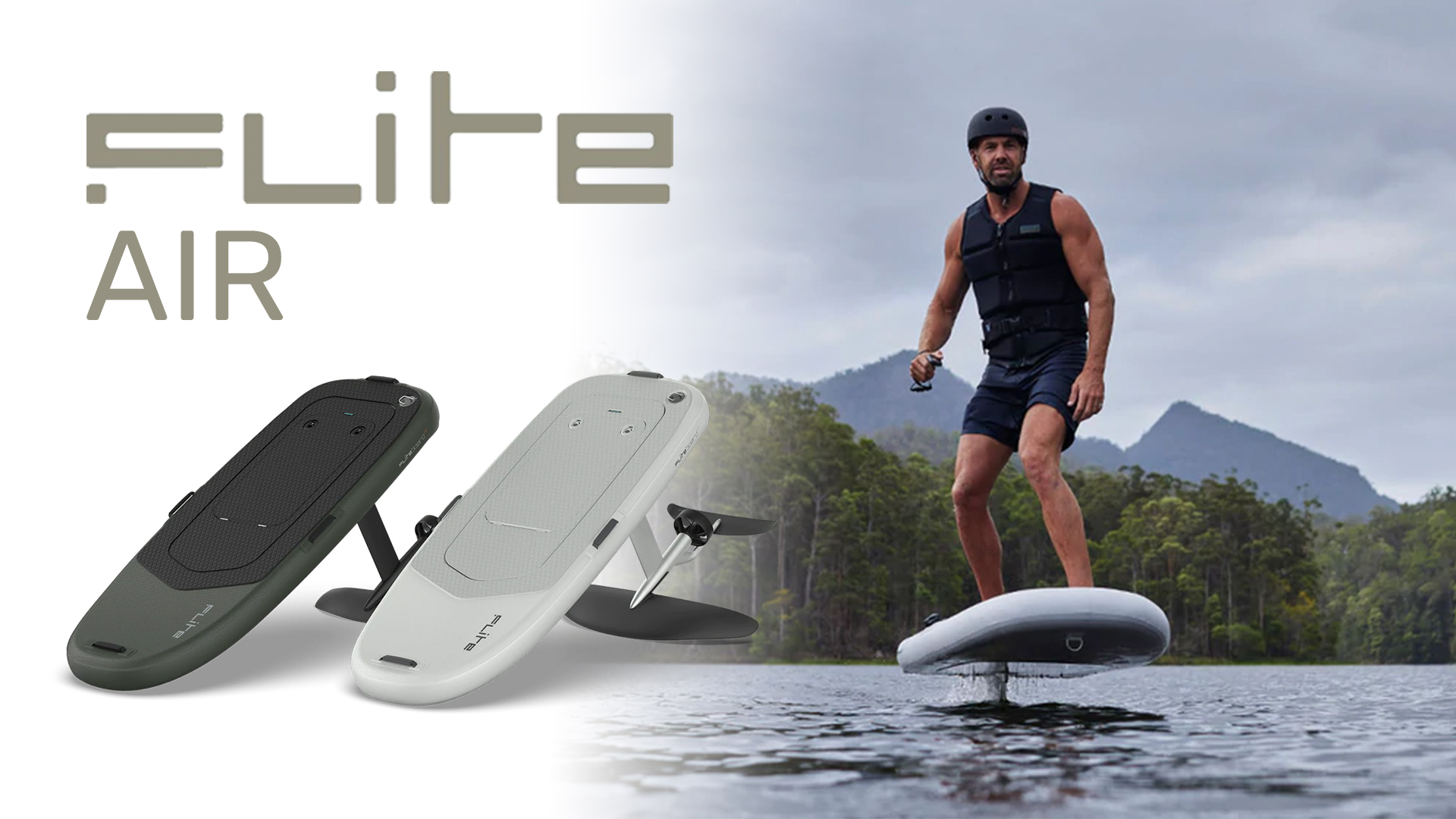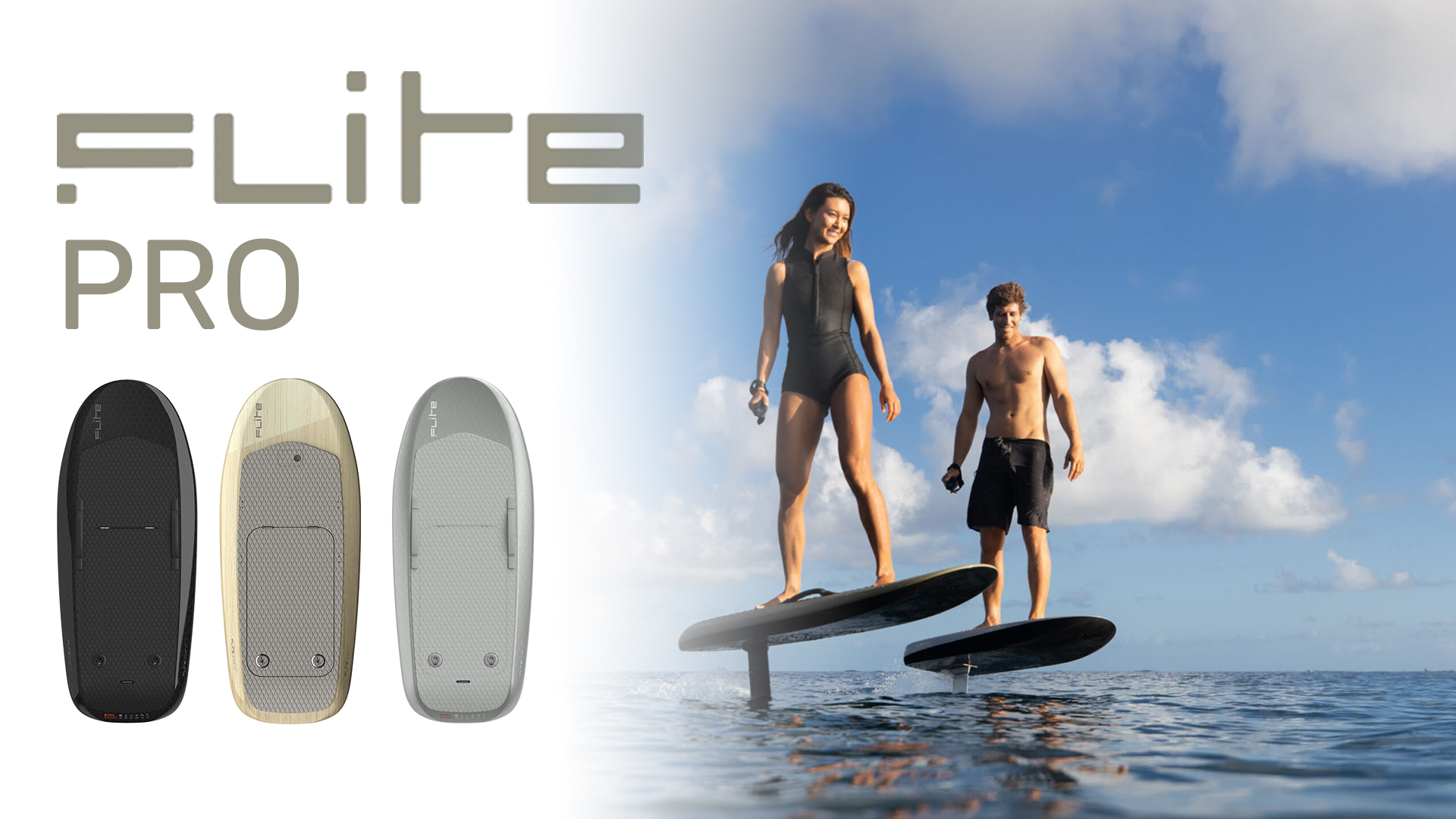 PRO
The Fliteboard PRO is the next level up in your eFoil journey. If you're becoming more confident in your eFoiling abilities and ready to move beyond the Fliteboard and the Fliteboard AIR, this is your next stop.
At 5 feet in length, this board is considerably shorter than the previous two. This allows for more agility and responsiveness on the board. Whether you're a confident starter or an eFoil expert, You'll find yourself turning easier and tighter.
This eFoil is small, but built to perform. Go PRO at the same Fliteboard cost as all the others.
ULTRA
Our last stop is the ULTRA. This is Danny's favorite board, and at 4'2", you'll think of turning and begin to move. It's highly responsive and the best performing eFoil today. While we think it's for experts, it's really something to aspire to, and something you can actually work towards.
At 4'2", the ULTRA rips. It's a pocket rocket with tons of speed that has footstraps if you feel like getting a little crazy. It's currently the world's smallest eFoil, which upgrades your performance.
We think it's the best fliteboard for sale and eFoil for sale period at $12,595, which is the cost of all of Flite's eFoils. Come work your way up to these incredible riding opportunities.
If you're still not convinced on getting an eFoil, you can test ride a few in our lessons! Our Flite School is the best on the west coast and we only put our students on primo boards. Come down to the shop or hit us up to learn more!