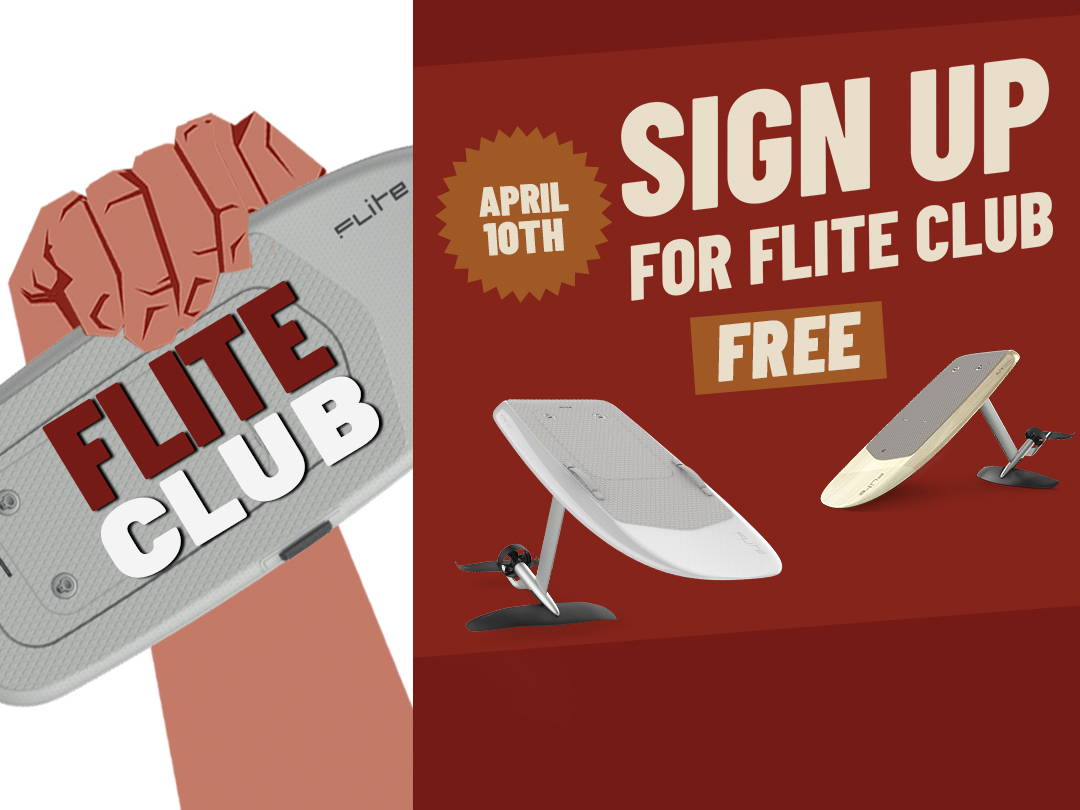 Official Fliteboard group
ride is here!
Our first official Fliteboard group ride is here! Mark your calendars for Sunday, April 10th for an epic morning carving with other Fliteheads. And, of course, other eFoils are welcome! We are collaborating with @OCFoil in bringing all the SoCal riders together, so RSVP sooner rather than later. Flite Club Rules:
Always talk about Flite Club.
Be respectful of safety directions.
PFD or impact vest required.
Must have ridden 12 hours or more.
Comfortable riding in the ocean.
Give 50 feet or more space to surfers and other people out on the water.
Helmets are recommended but not required.
We will have a nice selection of Flow wings for y'all to try out on your boards! Flow 900, 1100, 1300 S, Flyer, and a Pro Tail True-glide combo. Let us know in your RSVP if you'd like to reserve one and we'll do our best to accommodate! Did we mention this ride is completely FREE?!