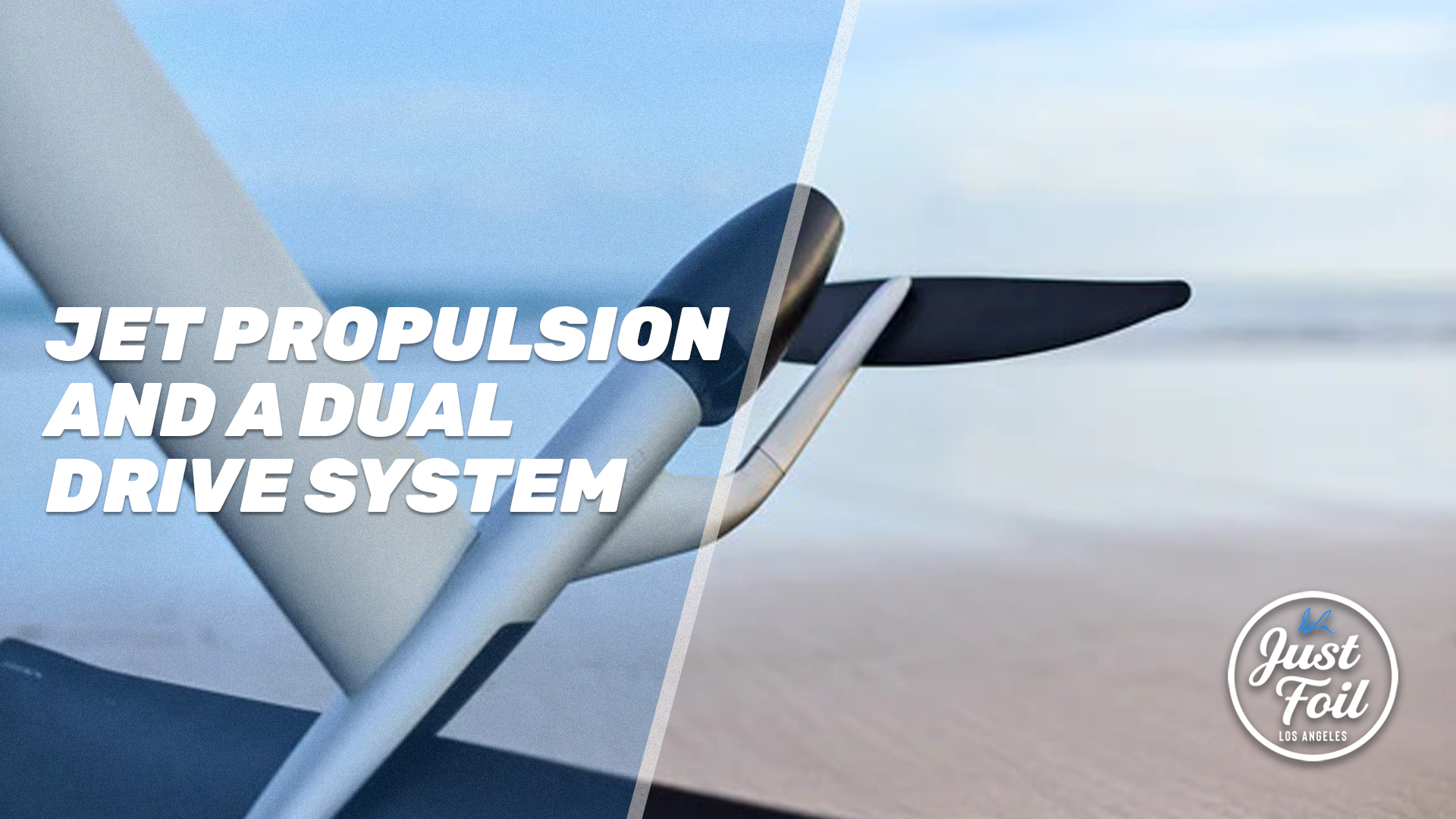 Jet Propulsion AND a Dual Drive System… Say What?!
The leading innovation everyone is talking about when it comes to Series 3 is the new jet propulsion technology. One of three interchangeable drive options, Flite Jet is the smallest eFoil jet in the world! A jet-powered eFoil accelerates and decelerates more smoothly and is easier to ride in waves. This Flite Jet is also fully encased, basically eliminating any danger of contact and making it "the safest and smoothest ride" according to Flite.  They've also designed the Series 3 with a Dual Drive system, meaning you can swap between the jet or the propeller… within seconds! Now you have three options: Flite Jet, the classic Propeller & Guard, and True Glide. True Glide is Flite's free-spinning propeller designed to use the power of water to move, catch waves, and ride the swell.
Four Sizes, Three Materials, and Even More Eye-Catching Finishes…
The Series 3 offers a three-tiered selection of materials for its classic Fliteboard and PRO models. This allows them to be available at a lower price point in fiberglass, which is slightly heavier than carbon without sacrificing performance. The next tier is Carbon Classic, offering the same board shape eFoilers love. Fliteboard and PRO Carbon Classic feature new deck grips, handles, and latches matching the color of your choice. The Carbon version, in addition to new deck grips, handles, and latches, have a sleek, newly designed board shape. (If you choose PRO Carbon in black, by the way, you'll get the exclusive footstraps previously exclusive to ULTRA.) Personally, we're loving the Carbon Bronze for the Fliteboard and PRO as well as the Carbon Gold, only available for ULTRA L (more on that below).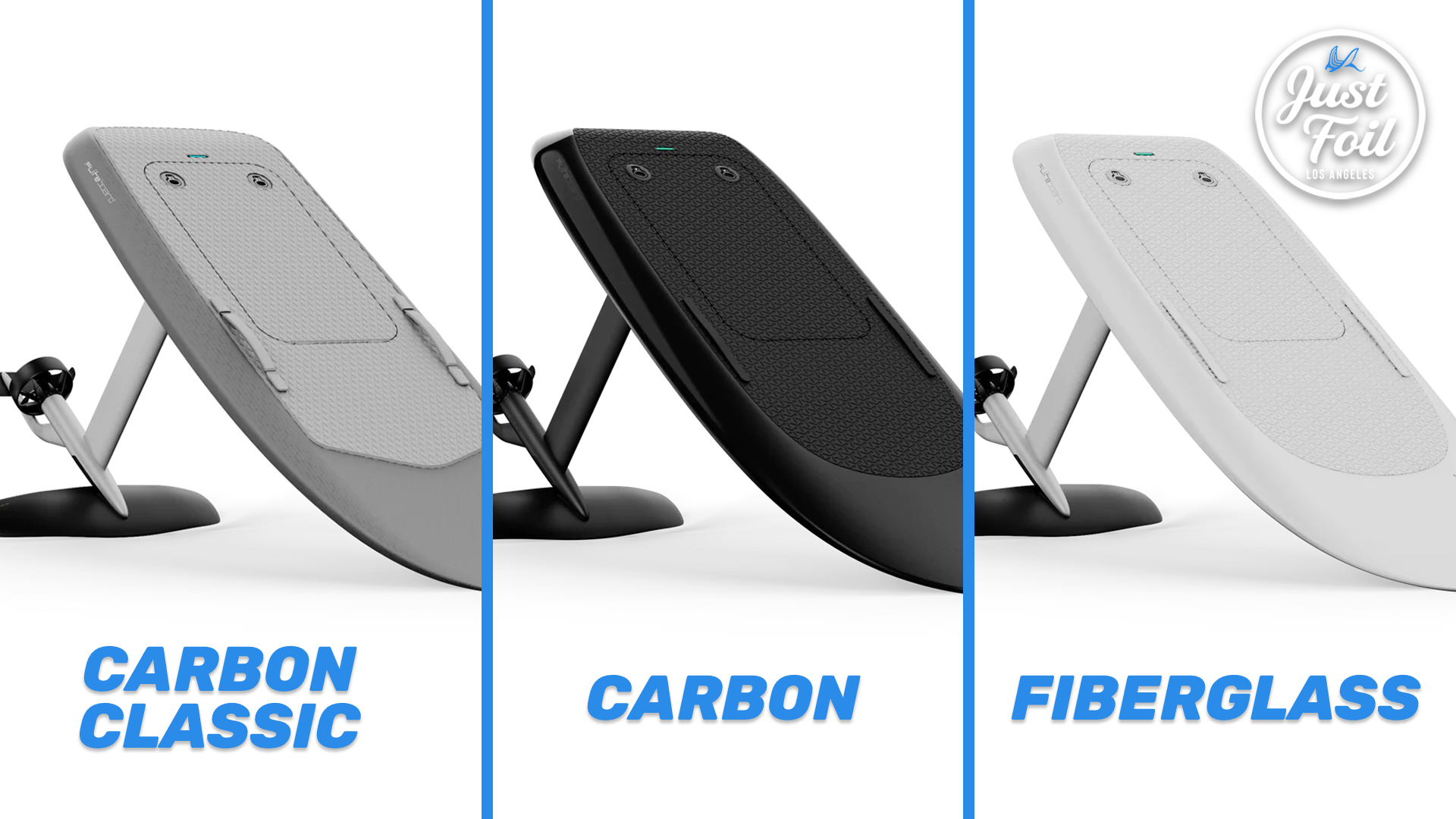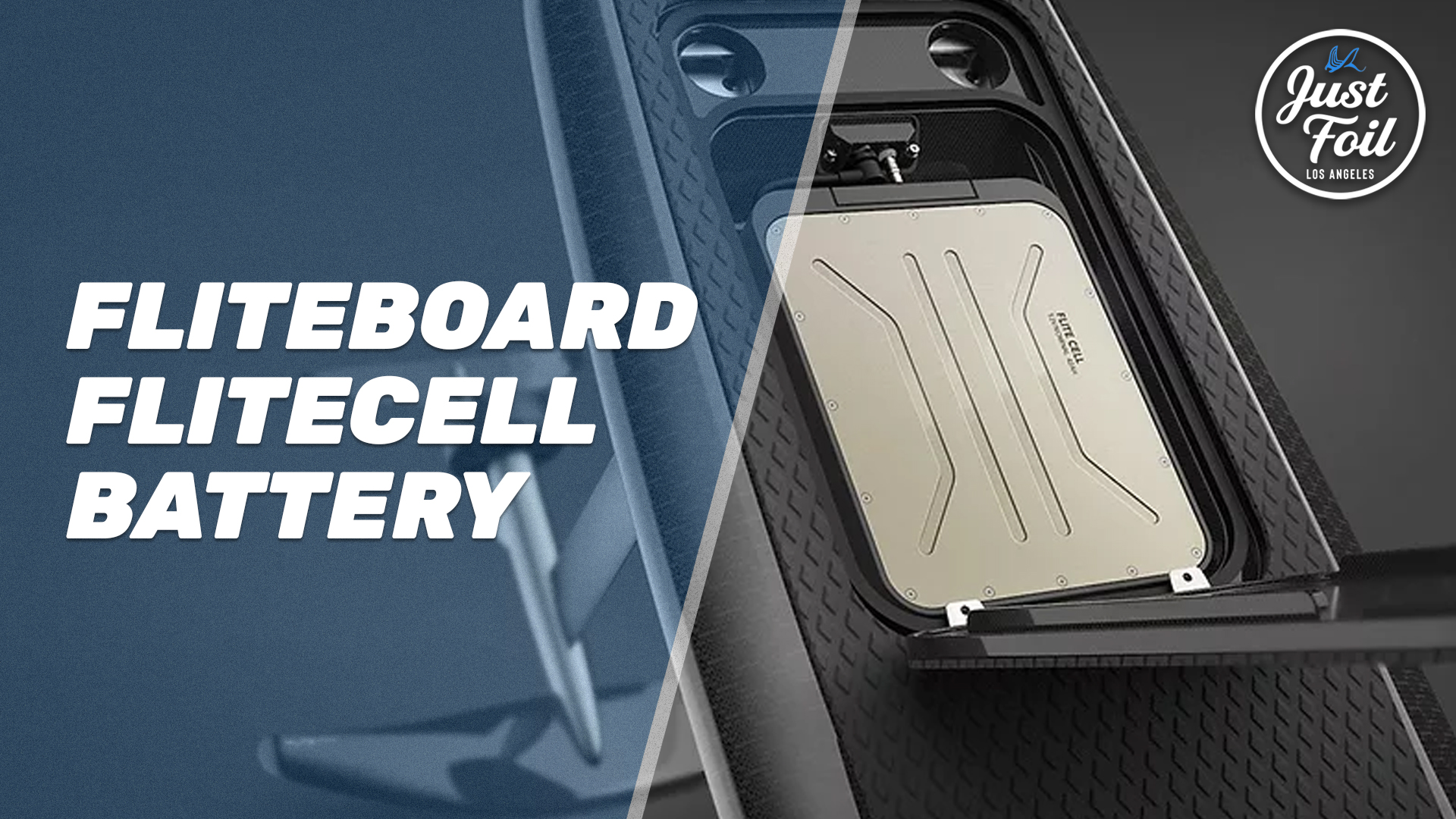 The Flitecell Nano Means Three Battery Sizes
Yet another performance-optimizing innovation from the Series 3… the Flitecell Nano battery. This is the lightest eFoil battery in existence at just under fourteen pounds! The Flitecell Nano is compatible with the PRO and ULTRA, reducing not only the overall weight but also the swing weight. This makes for a more dynamic and agile ride with significantly increased maneuverability. The Nano offers a ride time of up to 45 minutes while the Sport and Explore battery last for up to 90 minutes and 2.5 hours respectively. All batteries are titanium-reinforced and made with double waterproofing, to name only two features of their comprehensive safety system… with real time temperature monitoring!
ULTRA L is Ultra Light… Also, Cruiser Jet Wings.
Now for the ULTRA and ULTRA L, available in 31" mast. Specially equipped to suit advanced riders seeking to push the envelope when it comes to aquaplaning, the new ULTRA L is the lightest performance eFoil on the market at just under 50 pounds. That's a 20% decrease from its predecessor. Unlike the ULTRA, the ULTRA L comes with the True Glide and Nano battery, which is what makes it so lightweight. It's meant for surfing waves and it comes exclusively in Carbon Gold finish.
Last but not least! The Cruiser Jet 1800 wings are a new line of wings specifically designed for Flite Jet with rounder tips for increased safety. Their design allows for earlier take off and heightened stability across all levels from beginner to advanced riders.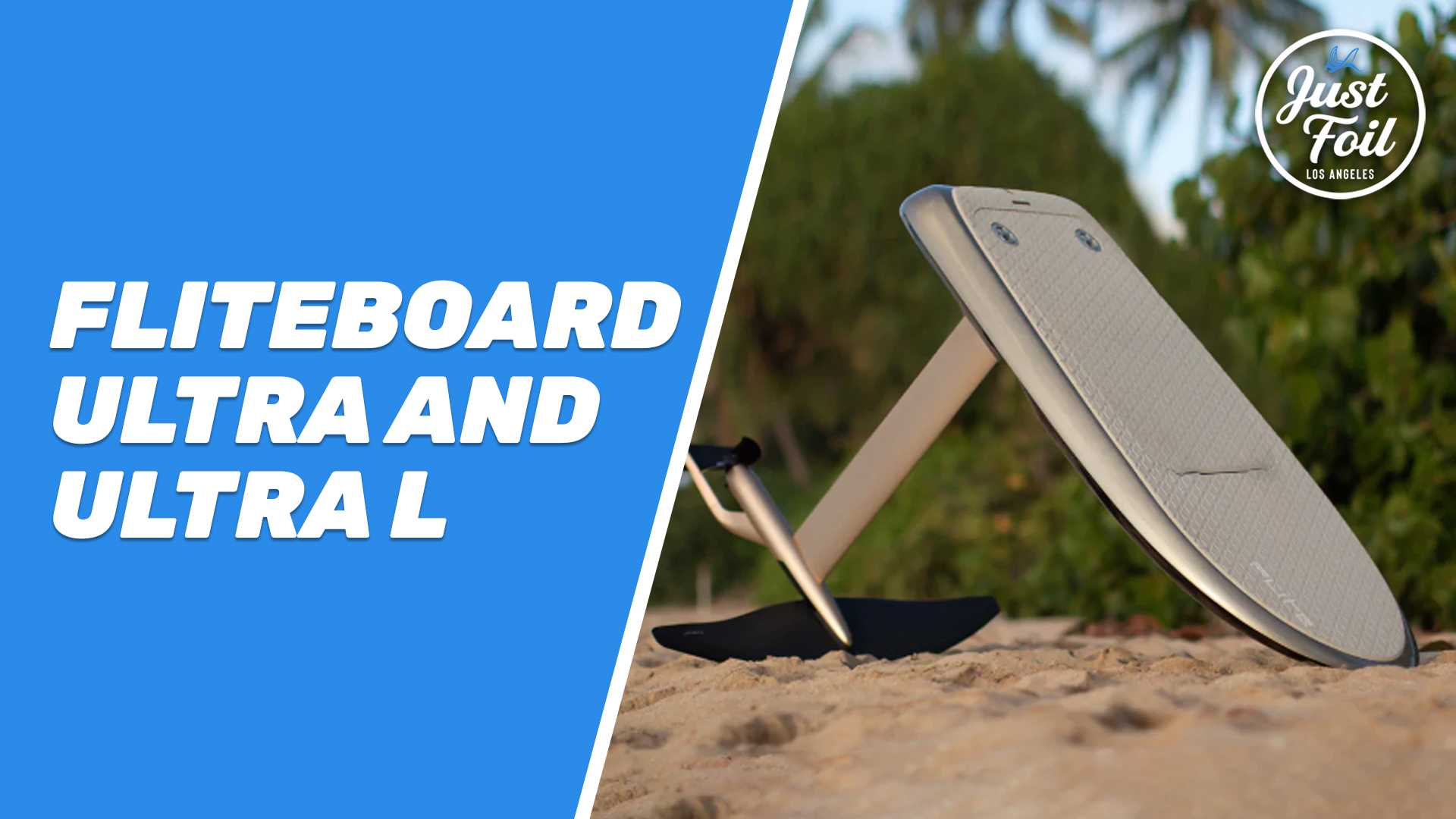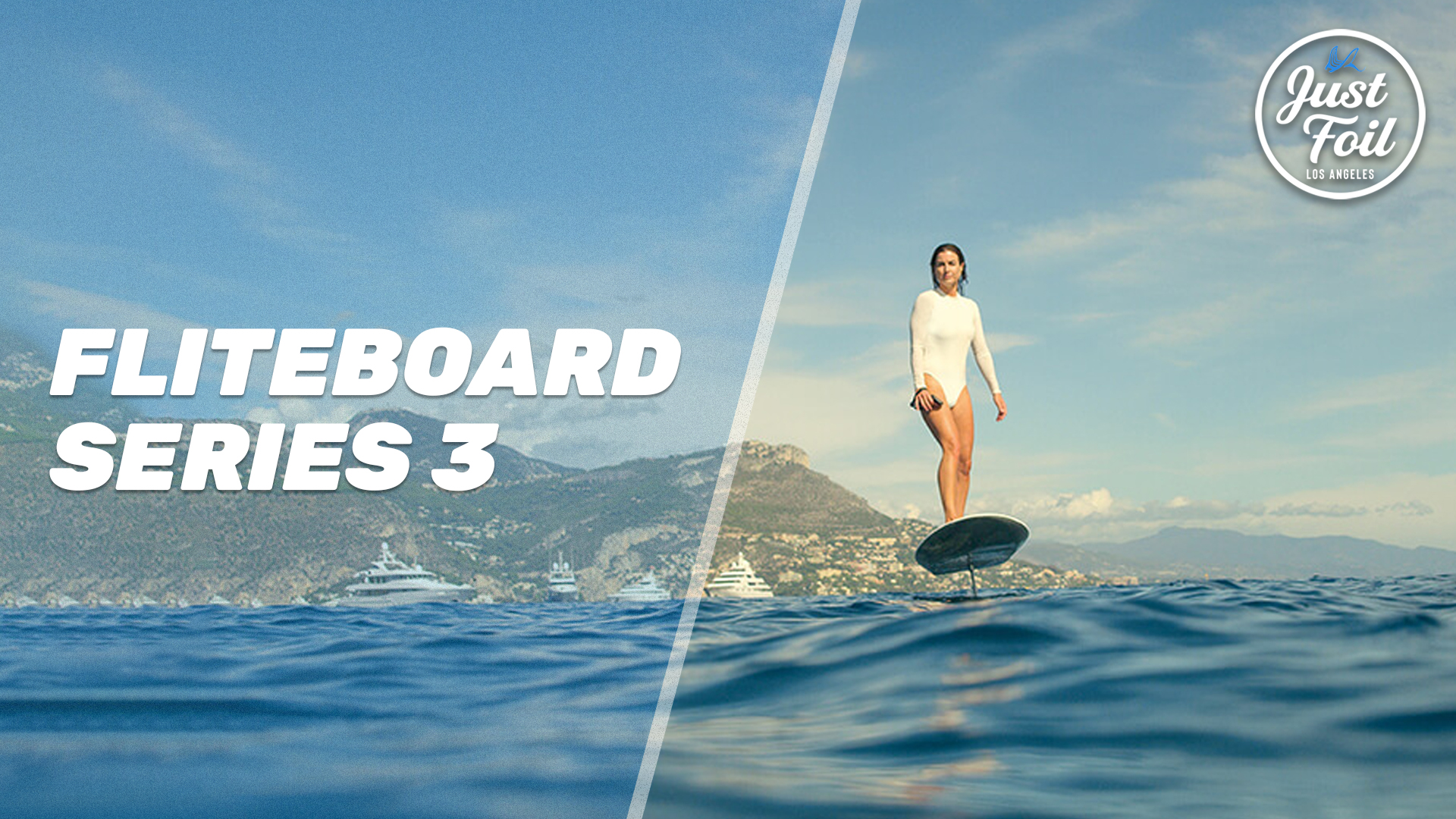 To sum up…
We're pumped! The FliteBoard Series 3 is boasting SEVERAL industry-leading innovations. They've built the smallest eFoil Jet, the first Dual Drive system, and the lightest performance eFoil available. An impressive range of options are available to suit any rider's needs.
If you're not sure which combination is right for you, we can help! Haven't been on an eFoil yet? Don't forget, it takes most people only 40 to 60 minutes to learn. And yes… we offer private flying lessons and financing options!